We understand the power of community and collaboration
When we first started building our company in the early years of the medical marijuana system strong, trusted partnerships were imperative to functioning in the world of cannabis. That is even more apparent in today's highly regulated industry.

We recognize that our products are only as good as the cannabis we start with and respect the amount of work the farmers have committed to their plants. Our experience tells us that the best cannabis comes from the best people and those with the right mindset carry over their attitude into their plants and products. Which is why all of our premier products are co-branded to showcase the best farms in each region and shine a light on those we believe are pushing our industry forward.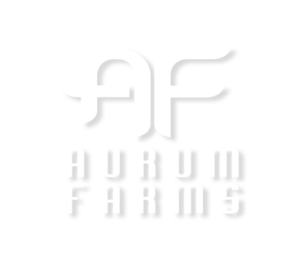 Aurum Farms | Sedro-Wolley, WA
Our collaboration with Aurum is one of our longest-standing partnerships. We've been running material from Aurum since the infancy of Washington's medical cannabis market and some of our most prized runs and fan favorites have come out of Aurum's garden. Strains like Lemon G, Kosher Kush, and more recently GMO are consistently featured as Loud Resin and have been some of our most sought after releases to date.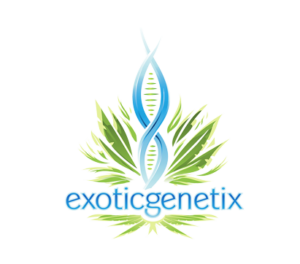 Exotic Genetix | Tacoma, WA
Another of our best partnerships that was rooted in Washington's medical cannabis community. Exotic Genetix is a respected industry-leading breeder with many award-winning strains and accolades. Their strains are known for exceptional resin production, amazing flavor profiles, and are respected by growers and hash makers around the world. Lucky for us they are right in our backyard and people can't seem to get enough of their Strawberries & Cream and GMO. Our Premium Loud Cartridge that featured Bonkers from Exotic Genetix took the Bronze Medal at the 2019 Seattle Cannabis Cup at Hempfest.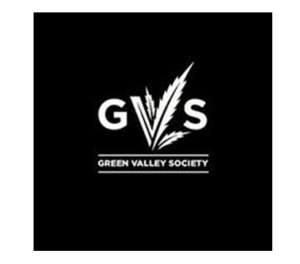 Green Valley Society | Olympia, WA
Green Valley Society has been one of our best and earliest partner farms ever since Washington state first opened the doors to legal cannabis. GVS is a family-run farm with many diverse strain offerings grown with care. They grow some of the finest sungrown cannabis in Western Washington and their cannabis is always creates some amazing hash oil.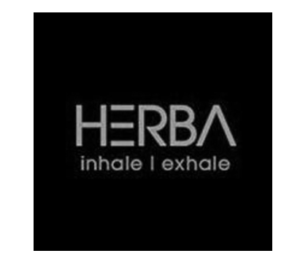 Herba Cannabis | Skagit, WA
One of our newer partnerships, our connection with Herba came to us from one of our great retail partners, LUX Pot Shop. Their diverse strain catalog along with an owner who truly loves cannabis gives this partnership many legs to stand on. Their flowers are grown small batch by a devoted crew who shows the utmost care throughout the entire lifecycle of the plant. What originally started as a toll processing relationship where we would extract hash oil for their own line of products quickly evolved into a thriving co-branded partnership that's seen Herba featured in many of Refine's latest Loud Resin releases.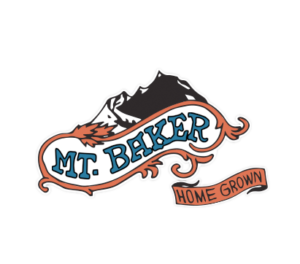 Mt Baker Homegrown | Bellingham, WA
Mt. Baker Homegrown is the epitome of our belief that the best cannabis comes from the best people. Mike and the team at Mt. Baker Homegrown have the best energy and they pour that into every square inch of their garden. They take a hands-on approach to growing and it shows in the quality and nuance to each of their strains. They grow everything from the latest gas, like Ice Cream Cake, to classic strains, like Blueberry, that the old school heads appreciate. NW Connoisseurs | Orcas Island, WA
One of our longest and most successful partnerships, Xtracted has been partners with NW Connoisseurs since the medical days. Max, his family, and the entire NWC team embody the island spirit and laid back attitude of the Pacific NorthWest. They take pride in their craft and are constantly hunting for new varieties and interesting phenotypes of the latest genetics. Their deep understanding of cannabis culture keep them one step ahead of the trends. Royal Tree Gardens | Tacoma, WA
Over the last few years our partnership with Royal Tree Gardens has blossomed into a thriving, mutually beneficial relationship that we are both proud of. They are a tight-knit team of growers that share our passion and vision for the cannabis industry. Their menu of strains is diverse covering everything from the latest hyped flavors to staple strains of the Pacific NorthWest. As one of our most consistent grow partners, we know flower from Royal Tree will make exceptional Loud Resin every run. Our Mojito Loud Resin collaboration with Royal Tree Gardens took the Silver Medal at the 2019 Seattle Cannabis Cup at Hempfest.

Sky High Gardens | Seattle, WA
Sky High Gardens is Seattle-grown craft Cannabis. Their commitment to excellence began during their time as a medical operation and remains the centerpiece of the brand today. Sky High Gardens defines Craft as taking the extra care necessary to cultivate in small batches to produce flavor and effect miles above the rest. Treehawk Farms | Chimicum, WA
Treehawk is a small farm with a strong brand. They are a family-owned and operated farm on the Olympic Peninsula.. Our partnership is built off of mutual respect and an ability to work collaboratively to solve their processing bottlenecks. With Treehawk, we've worked side-by-side to introduce their fine cannabis to new customers throughout the state of Washington as well as launching new product lines together, like our Premium Infused Joints.
LIKE TO BECOME A PARTNER?