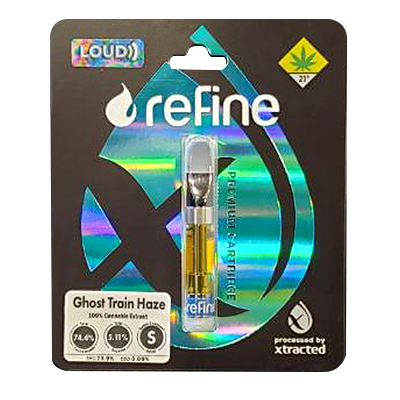 LOUD CARTRIDGES
Refine's award-winning Loud Cartridges offer the flavors and punch of our signature Loud Resin™ in high quality, easy-to-use cartridges. Loud Cartridges are 100% cannabis extract and feature native, strain-specific terpenes extracted from the best locally grown cannabis paired with RAD! – Refine Activated Distillate – for a refined cartridge experience that stands out for both flavor and potency. Offered in all of the best selling strains and limited edition releases. Refine's Loud Cartridges deliver the loud terps you're after in genuine CCELL cartridge that delivers an ultra clean, pure, and delicious cloud of vapor every time.
500mg / 1000mg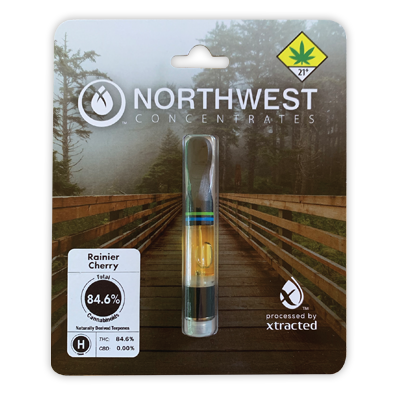 NWC CARTRIDGES
Vape cartridges from Northwest Concentrates are filled with purified, highly-potent hash oil and are offered in variety of the region's best flavors. This vape cart is formulated to provide vivid northwest flavors and rich vapor at the best price. They are a perfect option for those with active lifestyles and for anyone who wants some discretion while enjoying cannabis. Available in Rainier Cherry, Northwest Huckleberry, Pacific Pineapple, Mango Haze, Strawberry Banana, and other popular strains.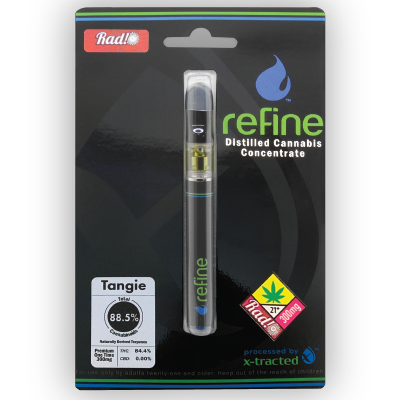 PREMIUM ONE TIMES
A convenient and discreet all-in-one units that feature the same high quality cannabis extract found in our Premium Loud Cartridges and eliminates the need for a separate battery with your cartridge. Refine's high quality RAD! – Refine Activated Distillate – meets native, strain-specific cannabis terpenes with a built-in, fully charged battery so you're ready to enjoy anywhere, anytime right out of the box. One Times are great when traveling, easy to use, and available in a variety of your favorite strains.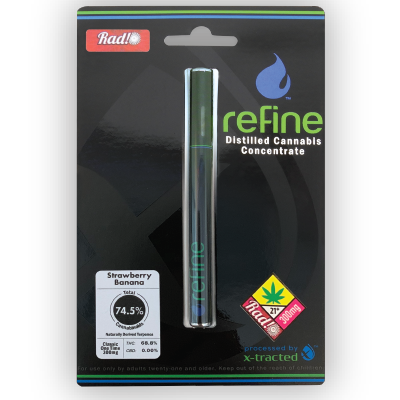 CLASSIC ONE TIMES
Amazing for vaping on the go! All-in-one units are our simplest solution to satisfy your vapor needs. Eliminating the need for a separate cartridge and pen. They are extremely convenient and highly potent which leads to the perfect product when the mood strikes! Refine your day.